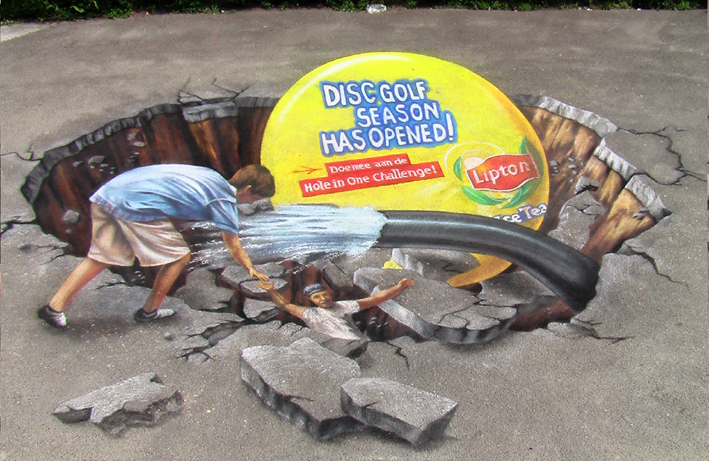 PVC flooring:
The back side of PVC flooring gets painted with acrylic paints. These paints last very long if people are interacting with the piece and are 100 % waterproof.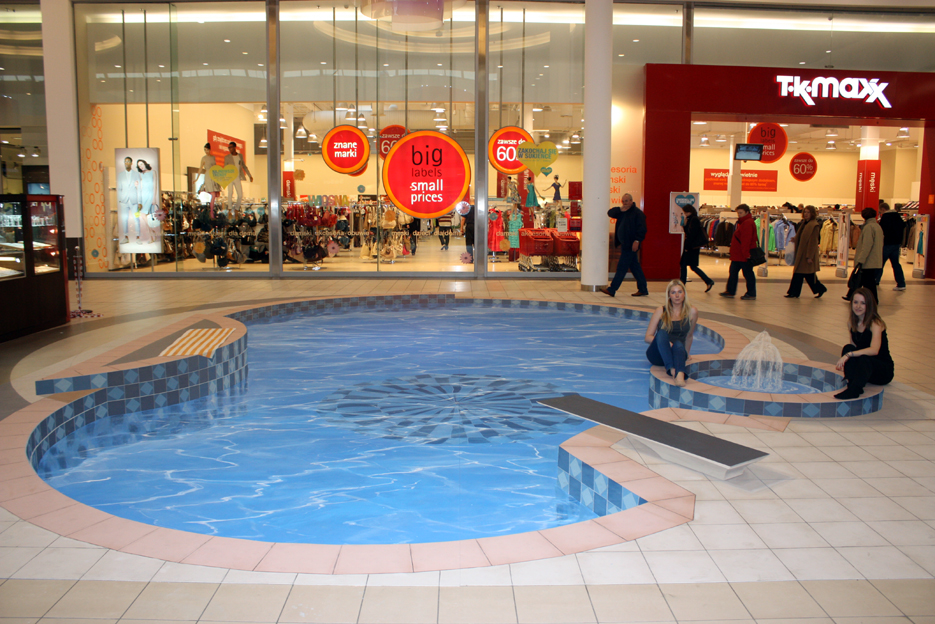 CANVAS:
A specially primed canvas is the foundation. It is always prepared in Manfred Stader's studios to the point to ensure that the image will be finished within the time frame of the event. This way it is possible to even produce a very complex work and present it on site even if there is only one working day scheduled for the event. Almost all of his projects are presented on canvas which is usually in the possession of the client and is afterwards often placed somewhere within the client's company building where it gets installed permanently. The canvas gets fixed to the ground with doublestick tape and it gets faded into the asphalt so it is hardly visible that the work is done on a mobile screen. The advantages over the execution directly on the asphalt are:
+ The viewer gets color impression of the project from the first day on.
+ Any surface is suitable - even cobblestones can be "painted" on.
+ The picture is mobile and can be removed if it rains, and it needs no guard, since it is stored overnight in a safe place.
+ A very complex work can be presented even if the event only lasts a short time.